Make Your Home or Business Look like New with Skilled Painting Services in Aurora, CO
To really make your home or business stand out, sometimes all you need is a great paint job. Comex Pro Painting can provide that and more with our painting services in Aurora, CO.
Depend on Our Experienced Painting Services
Interior Painting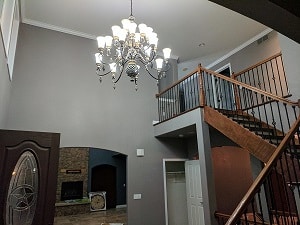 Providing a quality interior job means that the only thing that will come in contact with paint is the wall, trim and sometimes the cabinets as well. We take care of all the masking and move all your furniture to ensure that it is not damaged in any way. We mask every single corner of the house that will not be painted and prevent messes with a thick plastic or multiple layers of normal plastic. With these processes we make sure that our standards are up to your expectations to ensure your satisfaction.
From here on we make sure to fix any issues with the paint job such as re-texturing walls or using putty to seal any large nail holes that you will no longer be using. As part of our preparation we ensure to caulk and sand the trim to create smooth surfaces in order to enhance the finish. Since this is an interior project, it may take a few days to finish in order to ensure the best quality possible. For your convenience, we are happy to make arrangement to ensure you can always sleep in your home during a project. By either saving bedrooms for last or unmasking the rooms at night, we'll do everything we can to make sure you get a good nights sleep.
It's important to us that our customers feel like they're a part of the project. We encourage your observations and recommendations and will be happy to provide a mask for your safety and convenience. Upon completion, we do a final checkup and touch up anything that needs attention and do one final walk through with you to demonstrate all the work that was done and gather your valuable feedback. When the project is finally done, you can snap a couple of pictures in order to keep this beautiful memory alive and share it with others.
Exterior Painting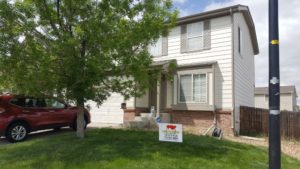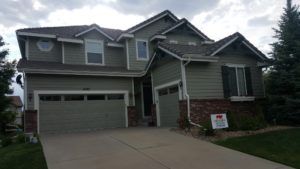 With the brightness of the sun, the color of your home may wash out over time. A fresh new coat may be just what the doctor ordered to help rejuvenate it's dull exterior. In order to make this process easy, we provide quality work with a flexible schedule that takes into consideration the weather.  Exterior work differs from interior work in that it can be directly affected by the weather which is why we plan accordingly. Whenever we're working and we notice rain or heavy winds we immediately stop working in order to ensure no damage to your home is done as well as the workers.
But for the most part, during the sunny days we start work really early in order to meet with the homeowner before heading out for work which is good because we can ask for any recommendations and additional changes as well as things that we should know about the house and how to work around it. From here on, we make sure to move around things and mask everything that must be covered in order to paint the whole house without a problem. We may also ask that you move cars and other things from the area in order to make sure that paint does not get on them. During the project we will leave most things covered and will modify the project to fit your needs.
For example, if you arrive home during your lunch break and want to come in we can gladly unmask and re mask to let you in. As we finish up the project we put everything back where it was and touch up the areas that we may have missed by accident. After we wrap up and clean up, we'll do one final walk through with you in order to ensure that you like the job and make sure that we've covered everything you asked for. This time you may actually want to appreciate the idea of the sun hitting your house, it will help it stand out in the neighborhood with its fresh new coat.
Commercial Painting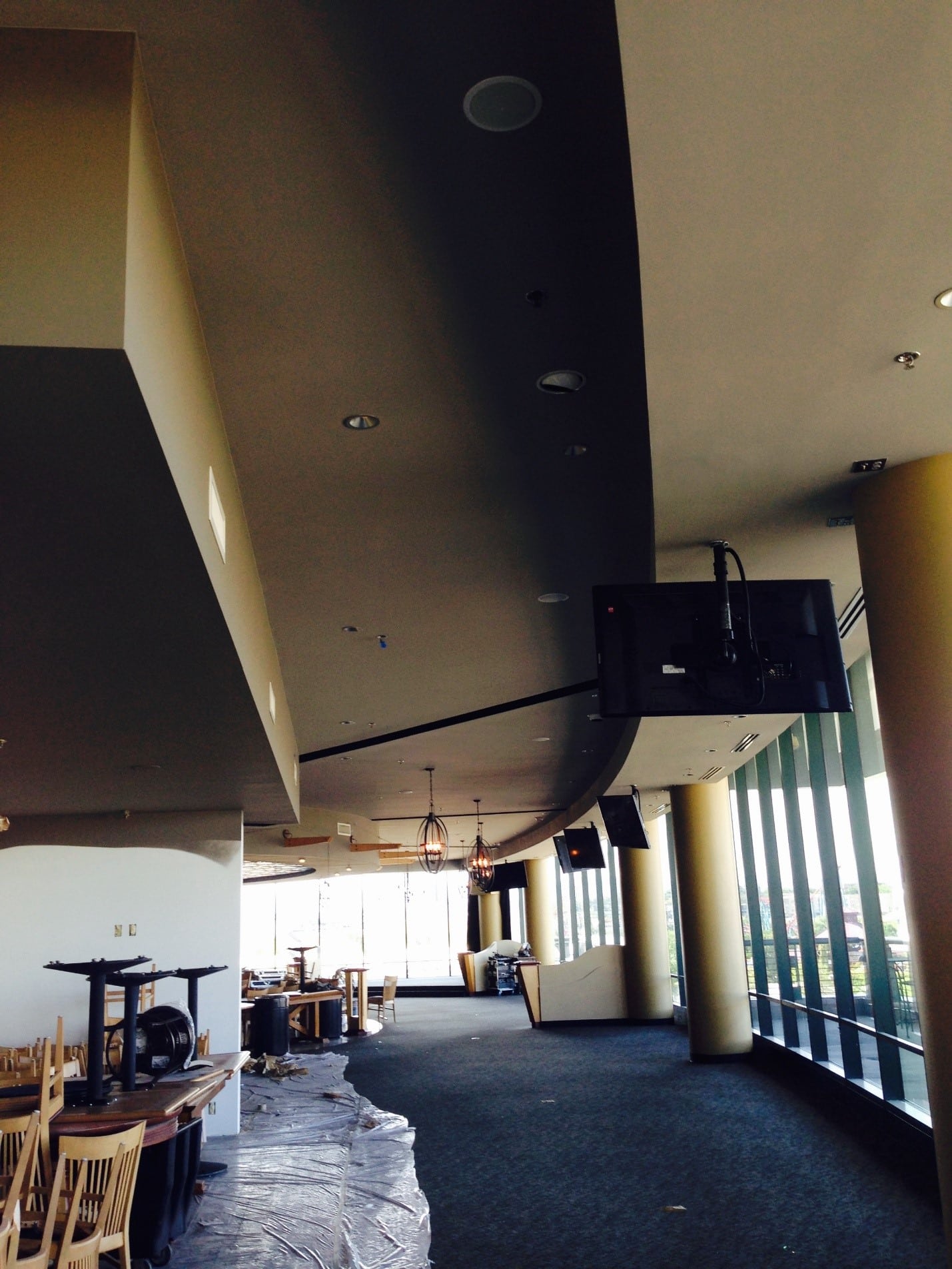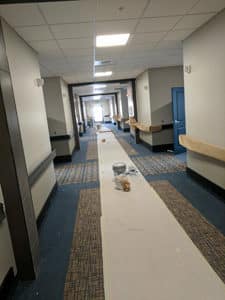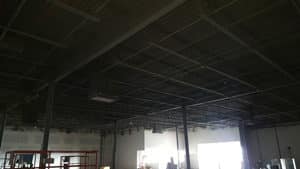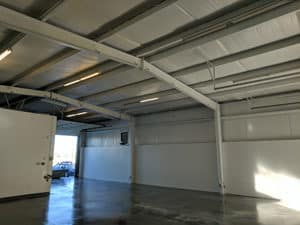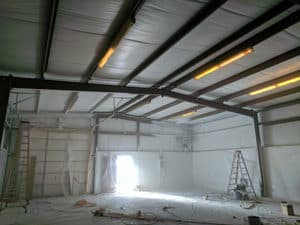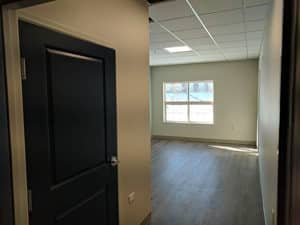 Your business can be much more than a work place but an environment in which people come to socialize and interact as well as keep your business flowing. One of the things that can affect a person's mood in your business is the tone of the color of your walls, which means that chosing the perfect color can help enhance the environment of the business. Instead of going through tremendous amounts stress to decide what colors to paint your business let us help you and together we can decide which color sets the tone or which colors can be combined to portray multiple tones.
We can also understand that you want your business to keep moving and we wouldn't want you to close at a time where your income can take a huge hit, which is why we can arrange to work after business hours  up to midnight or just one weekend in order to help maximize utility for both parties involved. During the process you're free to stay or stop by to look at the process and make last minute recommendations. Since this is a commercial project we tend to emphasize much more time into the project and have to take multiple steps in order to ensure that the outcome benefits the business in the long run.
By multiple steps we mean the range of paint( if multiple colors are included and the size of the area being painted), flexibility of time, and any fixtures related to the painting process which is why we highly encourage you to reach us in a timely manner. Towards the end of the project we highly encourage you to take a look at the outcome and make sure that it's up to your satisfaction. Remember,  this is not just a business that may inspire you but it may also inspire others which is why we're here to help make that inspiration spread around with a bigger impact.
Power Washing
Before any major exterior painting job, it's good to get rid of the dirt, dust, and debris that can accumulate over the years. Power washing will wash your exterior walls and siding clean of that. Our painting specialists will ensure that the power washing won't cause any damage with extensive power washing controls.
Deck Painting
Do you have a deck that looks neglected or unkempt? Are you adding a deck in your backyard? Whatever your deck painting needs are, we can provide an excellent paint job.
Woodworking
Do you need to refurbish old warn out cabinets? Do you need to revitalize your bookshelf or wooden fence? Comex Pro Painting can replenish old wood with a new coat of paint or a beautiful stain and make your interior or exterior woodwork fabulous again.
Guarantee Quality and Safety with Insured Painters
To ensure that your home is safe from accidental damage, Comex Pro Painting has limited liability insurance. This will cover any restoration or cleanup costs incurred from the damage.
Call the painting experts of Comex Pro Painting at (720) 576-4898.